by Sule Berilgen Duzgun
I strongly believe that teaching in fact is learning. It is reciprocal because as we teach we learn and teach as we learn. Thus, for learning to take place, both the student and the teacher have to be actively engaged in the learning process. This will in fact have a direct impact in the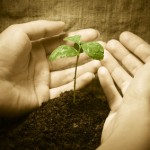 classroom and encourage teachers to provide a positive learning environment which will directly affect the motivation of learners in the classroom. The teacher's primary role then is to learn about the student profile; their culture, previous learning experiences and the possible reasons for their desire to learn. It is only then that a teacher can develop ways of enhancing the learning process for learners and encourage learners in reaching their optimal potential.
In addition, a teacher cannot ensure communication with learners unless he/she is able to establish a positive environment in which there is mutual respect. The boundaries should be set so that respect does not develop due to fear but because of the desire to learn.
My belief as a teacher is that education does not only entail the teaching of a particular subject but also the sharing of knowledge. Thus, it is imperative to incorporate general knowledge and global issues across the curriculum.