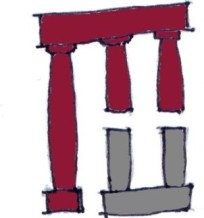 Considering that QUALITY IS A RESULT – THE RESULT OF BEING AWARE, Mea Universitas's mission is to disseminate quality awareness – the awareness of requirements, approaches, tools and best practices in the field of quality assurance, institutional research and quality management in higher education, among all interested parties.
It is the university, that today is obliged to offer programs which tomorrow will have an impact on quality of life of its graduates and quality of life of the society in general.
Spreading knowledge about quality in higher education is to help various groups of stakeholders, including:
UNIVERSITY CANDIDATES and STUDENTS, who are planning to start their studies and those who are studying already, but also their families. All important information about quality in higher education is available under: For Candidates, For Students and For Parents categories;
UNIVERSITY FACULTY AND STAFF, who offer education services. Useful information, advice, practical solutions and much more is available under: For Universities category and Quality Professional's Blog. It needs to be highlighted though, that universities that should be most interested in enhancing quality of education, might find the whole contents of the Portal useful;
EMPLOYERS AND SOCIETY, who use the education either directly or indirectly (For Employers and For the State categories).
Our activities are driven by the principle of social justice and are based on the belief that every citizen of any country is fully entitled to the largest possible access to the objective data, information and knowledge that helps him to make the best choice of the university which meets minimum quality standards.